Tropical Aluminium Foil For Medicine Packing Material
Region: Jiangsu
Minimum Order Quantity: 300kgs
Monthly Production Capacity:
Tropical Aluminium Foil For Medicine Packing Material
Product Pictures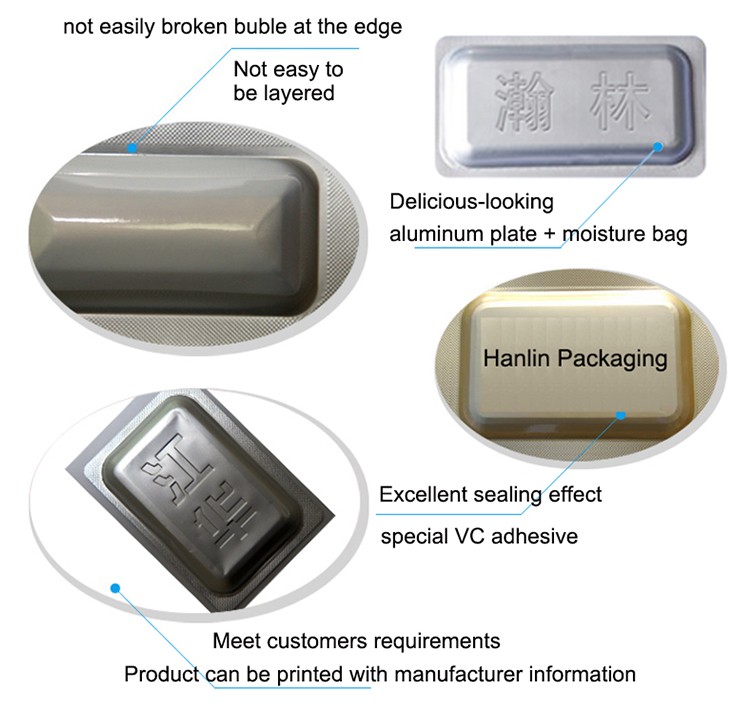 Tropical Blister Foil
Thickness
90-115mic
Alloy
8021
Type
roll
Treatment
composited
Use
pharmaceutical
Temper
soft
Width
60-600mm
ID
76mm or 152mm
Certification
SGS/ISO/CFDA/DMF
Printing
Can be customized
Structure
OPA/AL/VC
Tropical blister foil is equal to aluminum-plastic plate+moisture barrier bag,but is more beautiful and more upscale.Besides,it has higher produce efficiency too.
In selecting optimal tropical blister foil,customer should firstly note no cracking in bubble and no edge delamination,in addition,pay more attention to its heat seal property with lid film.
Our tropical blister foil,from sifting brand of all raw material suppliers,the proportion of feeding and models,has its own special formula to make sure the sealing effect NO.1.