You are here:
Home
>>
Marketing Website
>>
Company Profile
Total Annual Sales(USD): choose not to disclose

Total Number of Staff: less than 10 person

Main Competitive Advantages:

Other Competitive Advantages:
Annual Sales(USD): choose not to disclose

Main Sales Markets: North America,Central/South America,Western Europe,Eastern Europe,Australasia,Asia,Middle East,Africa

Major Product Categories: Active Pharmaceutical Ingredients

Product Export Percentage:

Product Domestic Sale Percentage:
Located in Beisha industrial zone, Lishui, Nanhai, Foshan, Guangdong, China, Foshan Nanhai Beisha Pharmaceutical Co., Ltd. is a large-scale GMP approves pharmaceutical raw material manufacturer with annual output of 3,000 tons. Presently, Beisha mainly offers the pharmaceutical raw materials of disinfections & anti-inflammatory drug (sulfanilamide type) and macrolide drugs (SM2 , SM2-Na, SD , SD-Na, SMZ, TMP and Roxithromycin , etc.), all of them are well-received in EU, USA, Japan and Southeast Asia.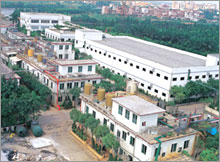 Beisha has been working hard for producing products under the regular standards and complete QC system since it was founded in 1992. Following the strict producing procedure, our products now can meet the standards of CP, USP,JP, BP and EP . Beisha's products have been well-received and highly appraised in international market.