Time : March 16-18, 2020
Venue : Japan, Tokyo West Halls 1,2,3 and 4.
Region : Japan
Organizer :Informa Markets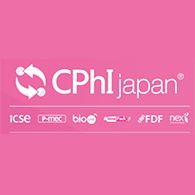 Japan's pharma industry is the 2nd largest in Asia and the third-largest worldwide following the US and China. Gathering over 550 exhibitors and 20,000 pharma professionals from around the world, CPhI Japan is the ideal platform to meet the biggest pharma companies to tap into this attractive market and source the latest technologies and innovative products!
When exhibiting at CPhI Japan, you will:
• Showcase your products and services to industry leaders from across Japan & Asia, the majority of our visitors coming from Japan, China and South Korea, but also from Europe and North-America
• Generate high-quality leads and business for the whole year ahead in just 3 days
• Position your company at the forefront of the pharmaceutical industry in Japan and Asia
• Take advantage of the new legislation and new trade agreements as the Japanese government is increasing foreign investment and partnerships
• Tap into a market forecasted to reach a value of $109 billion by 2026
7 Zones in 1 Event
CPhI pharmaceutical ingredients
ICSE contract manufacturing and services
P-MEC machinery, technology & equipment​
bioLIVE biopharmaceutical developments
InnoPack packaging & drug delivery systems
FDF finished dosage formulation
NEX natural extracts
Opening hours
16 March 10:00 - 17:00
17 March 10:00 - 17:00
18 March 10:00 - 17:00