Time : December 03-05, 2019
Venue : Villepinte Parc des Expositions, Paris-Nord.
Region : France
Organizer :Informa Markets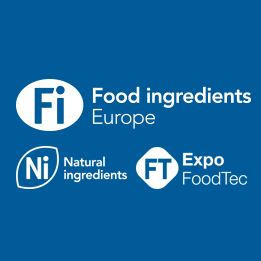 Innovation at the heart of Fi Europe & Ni
It's a golden era of innovation for the F&B industry, driven by shorter innovation cycles and changed consumer behaviour. As the industry continues to evolve, current emerging trends such as clean label, plant-based, clean meat and sustainability all point to an important common denominator – the health-conscious consumer with a desire for better, sustainably sourced and healthier food options.

Now in its 33rd year, Fi Europe & Ni has evolved along with the industry it serves to become a show that is unique in its innovative character.
Offering you a platform where tomorrow's trends are being born, this year we're pleased to be welcoming more than 27,000 visitors and 1,700 suppliers who will be showcasing the latest and most innovative F&B ingredients from all corners of the world.
Show Highlights
New Product Zone
Discover an extensive selection of the most innovative products, showcased alongside insightful information powered by Innova Market Insights.
Industry Insights Theatre
Free-to-attend presentations offering an overview of current global consumer trends, opportunities in market categories and opportunities in emerging markets.
Innovation Tours
Join the guided tours provided by NutriMarketing and ProVeg International to discover how leading companies are responding to innovations in the F&B industry.