Efforts to secure and enhance the pharmaceutical supply chain have led to requirements for serialization – the application of a unique identification code, serial number or EPC (electronic product code), to every saleable unit of prescription drugs. This is intended to allow greater control over packaging, shipping and distribution, and it is hoped that the measures will reduce counterfeiting and increase the traceability of finished drug products.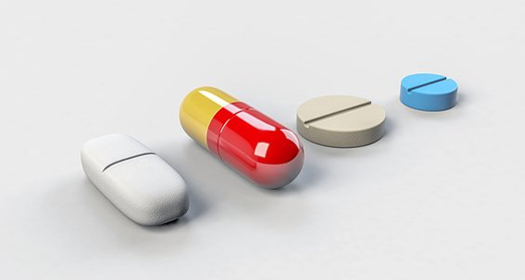 The United States (US) Food and Drug Administration (FDA) is halfway through its 10-year plan to establish serialization as part of the Drug Supply Chain Security Act (DSCSA). This month (November 2018), the FDA will enforce its deadline – already delayed by one year to give manufacturers additional time to comply with the recommendations, and to avoid supply disruptions – to apply a serialized product identifier on drug packages. By this time next year, in November 2019, wholesale distributers will not be able to purchase or sell drug product without a serialized product identifier.
Meanwhile, the European Union (EU) has set a deadline of February 2019 for member states (with some exceptions) to have a similar serialization process in place. The European Medicines Verification Organisation (EMVO), set up by a consortium of most of the major European pharma trade associations, has set up the European Hub for international data exchange to assist in this effort.
Therefore, within the next few months, serialization will be an essential offering for any companies dealing with Europe or the US, as new regulations demand a comprehensive system to track and trace the passage of prescription drugs through the entire supply chain. A variety of technologies may be used to apply the codes, such as laser ablation (where ink is burned away to reveal a contrasting code), ink jet application, sprayed applications or thermal transfer. Whichever is chosen, the applied code must be unique, legible and precise enough to enable scanning and data collection.
This is because each serialized code, unique to every individual package, must be accounted for. This demands a complex system to confirm the presence of the code, verify, capture, interpret and store it, in a form that can be shared with downstream partners. Such a hugely complex system would not have been possible prior to the digitization of the pharmaceutical industry. Even with the technologies available to us, there have been many concerns raised over the industry's readiness for the regulations, especially regarding full verification of all of the codes.
In fact, due to the complexity of the application and tracking systems required, it is not surprising that many companies have not yet implemented their own serialization programs, instead depending on third parties to address those needs. Examples of companies maximizing on the business opportunities arising from this new service offering include Recipharm, a European pharmaceutical contract development and manufacturing organization (CDMO), which announced in July 2018 that it had, "launched a standalone serialization service, ahead of the introduction of the EU Falsified Medicines Directive (FMD), due to increasing concerns that many companies will not be ready for the February 2019 compliance deadline." Similarly, PCI Pharma Services, a multinational pharmaceutical outsourcing services provider, has been showcasing its serialization expertise at trade shows and events all year, in preparation for the upcoming deadlines. These companies – rather than seeing serialization as a burden – have welcomed the opportunity it has created, embracing upgraded technologies that permit the implementation of more advanced practices and better visibility into the supply chain.
Serialization isn't going to go away. In fact, the regulations are only going to get tighter, as we approach the ultimate goal of tracking and tracing each individual unit of a prescription drug from manufacturer to patient. Companies that have not embarked on their serialization journey, but which intend to trade with the US and EU, will need to find themselves partners who can help to provide this service offering, or invest to develop their own systems, in the very near future.
References:
DSCSA: www.fda.gov/Drugs/DrugSafety/DrugIntegrityandSupplyChainSecurity/DrugSupplyChainSecurityAct/ucm382022.htm
EMVO: emvo-medicines.eu/
Recipharm: www.recipharm.com/
PCI Pharma Services: pciservices.com/
Author biography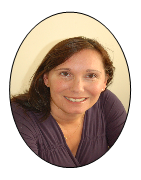 Sarah Harding, PhD, Independent Science Writer
Sarah Harding, PhD, worked as a medical writer and consultant in the pharmaceutical industry for 15 years, for the last 10 years of which she owned and ran her own medical communications agency that provided a range of services to blue-chip Pharma companies. In 2016, she began a new career in publishing as Editor of Speciality Chemicals Magazine, and is currently providing independent writing and consultancy services to the pharmaceutical and speciality chemicals industry.
-----------------------------------------------------------------------
Editor's Note:
To apply for becoming a contributor of En-CPhI.cn,
welcome to send your CV and sample works to us,
Email: Julia.Zhang@ubmsinoexpo.com.