Hepatitis B (chronic hepatitis B) patients refer to those who are positive in hepatitis B virus detection and whose course of disease exceeds half year, or whose onset date is not clear, with the clinical manifestation of chronic hepatitis. According to data of Global Data, size of the hepatitis B drug market will reach RMB 20 billion in China by 2020, and RMB 30 billion in the longer term; the hepatitis B drug market demand is still huge, and will continue to maintain high growth in the future.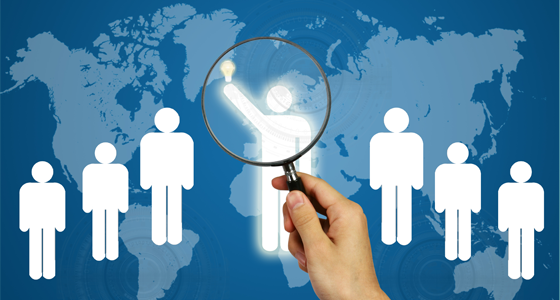 At present, the relevant chemical drugs in China are mainly divided into interferons and oral nucleoside drugs. The common nucleoside drugs in China mainly include lamivudine, adefovir dipivoxil, entecavir, tenofovir disoproxil fumarate (TDF), and telbivudine, etc.
Chia Tai Tianqing can be said to be the top leader in the liver health field of China, with four products marketed at present: Entecavir Dispersible Tablets (Runzhong), Adefovir Dipivoxil Capsules (Mingzheng), Entecavir Maleate Tablets (Tianding), and Tenofovir Disoproxil Fumarate Tablets (Qingzhong), and the market sales of Runzhong exceeding RMB 3 billion in 2017. The company is now developing the new-generation antiviral drug TAF (tenofovir alafenamide), and bringing many Class 1.1 innovative drugs in the liver disease area successively into clinical studies. The TLR7 agonist developed by it mainly has the antiviral function against HBV and HIV, etc., and is similar to Gilead's GS-9620 in terms of the molecular structure, with its international development right licensed to J & J.
Among the relevant pharmaceutical products accepted by CDE, products of Chengdu Brilliant and Chia Tai Tianqing have been first in passing the approval, followed by products of Qilu Pharmaceutical. The market will face huge competition and the previous market pattern may be overturned as the generic drugs enter the market. Predictably, TDF will occupy market shares of other pharmaceutical products in the near future; the future competition of the hepatitis B drug market will be mainly between TDF and entecavir, and the previous market pattern between original drugs and generic drugs will undergo dramatic changes in the near future.
As TDF will occupy market shares of other pharmaceutical products in the near future, here, take TDF for instance. According to the data of Yaozh.com, there are about 188 TDF pharmaceutical products that have been marketed, issued approvals, filed ANDAs, or under review in China, showing the fierce competition.
Also called the "second generation of TDF", TAF (trade name: Vemlidy) is another anti-HBV blockbuster drug launched by Gilead following TDF, and was approved on November 10, 2016.
Structural Formula of Tenofovir Alafenamide Fumarate
As a new nucleoside reverse transcriptase inhibitor (NRTI), TAF is the upgraded version of Gilead's marketed drug Viread (TDF). Most of TAF is taken by lymphocytes to convert to the active ingredient tenofovir (TFV), and the latter, after being phosphorylated, can be incorporated into virus DNA via HBV reverse transcriptase, to inhibit HBV replication, thus to kill HBV. (Method 4)
After TAF is taken orally, the drug will enter the plasma, but unlike TDF, concentration of TAF in the plasma is 91% lower; the reason for the high dose of 300mg TDF is because most of it is not taken and used by the body but directly excreted in urine by the renal tubular cells; TAF has no such problem. The relevant clinical trial proved that the efficiency of TAF entering cells was significantly higher than that of TDF, and TAF could have very high antiviral efficacy when its dose was less than 1/10 dose of TDF, thus to reduce drug side effect, kidney injury, and osteoporosis.
Besides interferons and oral nucleoside drugs, hepatitis B drugs including antisense oligonucleotides, immune checkpoint inhibitors, and therapeutic vaccines, etc. are under study. It's believed that more anti-hepatitis B drugs will be developed in the near future, to benefit the patients.
-----------------------------------------------------------------------
Editor's Note:
To apply for becoming a contributor of En-CPhI.cn,
welcome to send your CV and sample works to us,
Email: Julia.Zhang@ubmsinoexpo.com.