Phase III clinical trial of Allergan's Botox for major depressive disorder (MDD) will be pushed to the second half of 2019 (H2 2019), said the spokesperson of the company recently.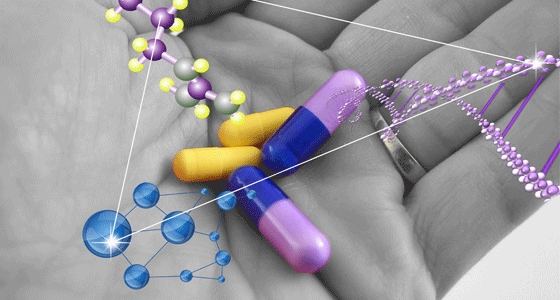 What first comes to people's minds is wrinkles and cosmetology at the mention of Botox, however, the sales of Botox in the therapeutic field are far higher than those in the beauty industry. Botox is said to be the most versatile drug in history, which is developed by the global leading pharmaceutical company Allergan, with the main ingredient of the highly-purified Botulinum Toxin Type A. Botox ranked 31st in global drug sales in 2017, with global sales reaching USD3.169 billion.
Botox was approved its first indication by FDA—strabismus and blepharospasm in 1989, and it has become pronouns of anti-wrinkle injection and even medical cosmetology in recent 30 years, and its indications approved have expanded from head, face, to the whole body. It is called an "all-powerful drug". Indications approved for Botox now include strabismus, blepharospasm, abnormal head position and neck pain associated with cervical dystonia, elimination of moderate to severe frown lines between the eyebrows, axillary hyperhidrosis, spasticity, prevention of chronic migraine, nervous system disorders (such as urinary incontinence), and overactive bladder. Besides, Botox could also treat depression, according to a study in 2016.
According to the Q1 2017 financial earnings call of Allergan, Phase III clinical trial of Botox for MDD was scheduled to start in 2018; however, subsequent company updates have removed the said Phase III trial. The company's spokesperson said Allergan has been analyzing the data and is in the process of the Phase III planning. The company anticipates enrolling patients in H2 2019 following additional meetings with regulatory authorities, including the FDA, for an agreement on protocol design. A source close to the company noted Allergan is currently reaching out to clinical trial personnel to participate in the trial.
Allergan has now two experimental novel drugs used for MDD that are in development. Rapastinel has received FDA's Fast Track Designation and Breakthrough Therapy Designation and EMA's PRIority MEdicines (PRIME) designation, and is now in Phase III clinical trial; the other one is AGN-241751 which is a novel, oral, rapid-acting antidepressant used for MDD treatment and is now in Phase II clinical trial, and it has also received FDA's Fast Track Designation. Both the two target N-methyl-D-aspartate receptor (NMDAR), being the NMDAR-targeting novel antidepressants fastest in the clinical trial progress.
Therefore, according to analysts, Allergan's rich experience with Botox and other antidepressants may help with the project of treating MDD with Botox. There are no sales projections for Botox in anti-depression, but analysts expect the MDD drug market to grow to USD5.8billion by 2025.
The Phase II clinical study of treating MDD with Botox is a proof of concept Phase II, multi-center, randomized, double-blind, placebo-controlled, 2-dose cohort parallel group, single treatment study in adult females with moderate to severe MDD. 258 patients (with a minimum total score of 18 on the Hamilton Rating Scale for Depression and a score of 4 on the Clinical Global Impressions Scale) were randomized (1:1:2) into three groups receiving either BOTOX 30 U, BOTOX 50 U or placebo. As the number of injections differed between the 30 U and the 50 U group, each study site was randomly assigned to only one of the doses and matching placebo. The study took place over 26 weeks with a 2-week screening period and up to 24-week treatment. The primary endpoint of the study was change from baseline to week 6 in MADRS total score for BOTOX 30 U vs. placebo and BOTOX 50 U vs. placebo; and combined BOTOX 30 U and 50 U vs. combined placebo groups. The final results showed that compared to placebo, the efficacy (LS mean of MADRS) difference for 30 U was -4.2 at week 3 (p- value 0.005); -3.7 at week 6 (p-value 0.053) and -3.6 at week 9 (p-value 0.049). The primary endpoint was at week 6. The 50 U did not demonstrate superior efficacy over placebo (LS mean difference was 1.3).
Reference: Allergan's Phase III Botox trial for depression pushed to H2 2019
Register as Visitor to CPhI China 2019!
-----------------------------------------------------------------------
Editor's Note:
To apply for becoming a contributor of En-CPhI.cn,
welcome to send your CV and sample works to us,
Email: Julia.Zhang@ubmsinoexpo.com.