Total spending on medicines is expected to top $1.5 trillion by 2023, up 50 percent from 2014, even as annual growth moderates at 3-6 percent on an annual compound basis compared to 6.3 percent over the past five years, according to new research released from the IQVIA™ Institute for Human Data Science.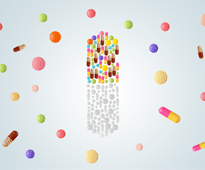 The study found global drug spending reached $1.2 trillion in 2018, with the key drivers of growth during the next five years to be the United States and pharmerging markets with 4-7 percent and 5-8 percent compound annual growth respectively.
In addition to these market trends, The Global Use of Medicine in 2019 and Outlook to 2023: Forecasts and Areas to Watch, analyzes several critical healthcare areas and produces predictions to monitor in coming years.
"This report includes the latest predictions for the global pharmaceutical market, including areas of growth by geography, therapy group, and channel," said Murray Aitken, IQVIA senior vice president and executive director of the IQVIA Institute for Human Data Science. "Our original research explores the impact of new drug launches, explosive growth in biosimilars, as well as rapidly expanding use of specialty medicines. It also features 10 areas to watch, such as the use of digital health tools, artificial intelligence and machine learning, next-generation biotherapeutics, and real-world evidence within clinical development."
A few key highlights featured in the report include:
Prescription opioid use in the United States peaked in 2011 on a per capita morphine milligram equivalent basis and has now declined for seven consecutive years.
The number of new products launched is expected to increase from an annual average of 46 in the past five years to an average of 54 through 2023.
Use of artificial intelligence (AI) and machine learning (ML) by life sciences companies will accelerate and become the norm.
Mobile apps are increasingly submitted to the FDA for clearance or approval.
Pharmaceutical companies will continue hiring specialists in patient affairs and patient advocacy.
Register as Visitor to CPhI China 2019!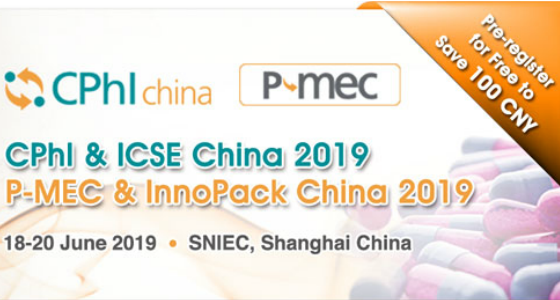 -----------------------------------------------------------------------
Editor's Note:
To apply for becoming a contributor of En-CPhI.cn,
welcome to send your CV and sample works to us,
Email: Julia.Zhang@ubmsinoexpo.com.