For a very long time, the pharmaceutical industry was criticized by the industry due to stringent regulation and regulatory requirements that are too conservative. And an expert even asserted the pharmaceutical industry as one the least innovative industries in the 21st century. It is really surprising that the pharmaceutical industry is so commented when it takes on the heavy responsibility to provide the humanity with healthcare products. The U.S. FDA has successively introduced the continuous manufacturing (CM) concept for some time, and encouraged some leading enterprises to apply for the pilot program. The Chinese pharmaceutical industry troubled by the expensive manufacturing costs is much concerned about the pilot program progress on the other side of the ocean.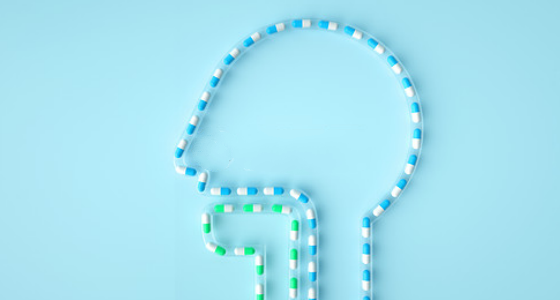 Due to the characteristics of the pharmaceutical industry itself, the pharmaceutical industry of each country will still just be thinking about CM and there will be a long way to go before putting it into practice if there is no official authoritative regulation or guidance to regulate how to do it. However, the FDA has issued the key guidance draft Quality Considerations for Continuous Manufacturing involving CM on Feb. 26, 2019, which will play a huge role in promoting the topic.
Here, in this late night, I'd like to talk about the main contents and points of the guidance to pharmaceutical practitioners.
The guidance is divided into six parts, separately being Introduction, Background, Quality Considerations, Location of Information in an Application, Definitions, and References. We can see from the contents that Part III Quality Considerations is the main part of the guidance, and I'd like to focus on this part below.
Part III of the guidance is divided into 7 sections, separately Key Concepts of Continuous Manufacturing, Control Strategy, Process Validation, Additional Pharmaceutical Quality System Considerations, Scale-Up, Stability, and Bridging Existing Batch to Continuous Manufacturing.
Section 1: a key concept—process dynamics is mentioned in this section of the guideline. CM processes are dynamic systems, unlike the traditional batch manufacturing. Understanding of process dynamics includes: whether the input material attributes change, such as potency and material flow properties; process conditions are changing instead of being changeless; and equipment elements shall also be considered. To achieve control over the CM processes, all material attributes shall be retained to enable subsequent traceability.
As to the batch definition, the FDA guidance confirms that the current regulatory definition of batch is applicable to CM, and specifically mentions that for batches that are defined based on time, a connection between material traceability and batch must be established.
Section 2: Control Strategy. Contents of this section are the most important, for achieving CM. The FDA guidance mentions that the following control strategies may be adopted: input material (properties) control, process monitoring and control, material diversion (for handling in case of deviation), real time release testing, specification (quality standards), equipment (parameters control), and system integration, data processing, and management.
Section 3: Process Validation. In this section, the FDA guidance quotes concepts of FDA process validation in 2011 and divides process validation into three stages, separately: process design, process (performance) qualification, and continued process verification.
Section 4: Additional Pharmaceutical Quality System Considerations. To implement CM in an existing manufacturing plant with its equipment, the following issues shall be considered: handling of planned and unplanned process disturbances, raw and in-process material (problem) investigations, in-process material diversion strategy, optimization of CAPA process, optimization of process validation process, equipment qualification and maintenance process change, and use of QRM.
Section 5: Scale-Up. The FDA guidance mainly discusses the following issues in this section: in a typical batch process, scale-up is associated with an increase in equipment size and parameter adjustment, but for CM, scale-up involves the following three methods: increasing run time with no change to the mass flow rate; increasing the mass flow rate with no change to the run time; increasing both run time and mass flow rate.
Section 6: Stability. There will be new challenges to the stability testing if CM is implemented. The FDA guidance mentions in this section that: data from stability studies should be provided on at least three primary batches in the application stage. There are two choices for stability testing: to reduce the CM run, and provide the batch stability data of three shorter runs to constitute and support a data chain of a longer CM process; alternatively, stability data could be obtained from a single CM process batch where process variability is captured.
Section 7: Bridging Existing Batch to Continuous Manufacturing. The FDA guidance mentions that to implement such shift, a pharmaceutical enterprise must handle it as a significant change, and consider the influence of such change on product quality and the current quality system of the enterprise.
Anyway, the dawn of the continuous manufacturing (CM) era of pharmaceutical enterprises has appeared, which may shine on oral pharmaceutical products first or API production first. We hope this industry that takes on heavy responsibilities for humanity to move on amid the continuous changes.
Register as Visitor to CPhI China 2019!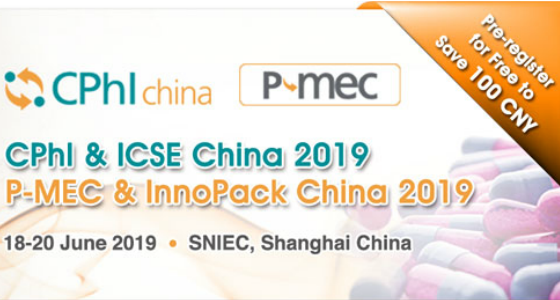 -----------------------------------------------------------------------
Editor's Note:
To apply for becoming a contributor of En-CPhI.cn,
welcome to send your CV and sample works to us,
Email: Julia.Zhang@ubmsinoexpo.com.