Luqa Pharmaceuticals ("Luqa"), China's leading science-driven dermatology and aesthetics company, and Ferrer Internacional S.A. ("Ferrer"), the international privately held pharmaceutical company, today announced that they have entered into an exclusive agreement for the development and commercialization of Ozenoxacin in the territory of the People's Republic of China, Hong Kong and Macau.
Ozenoxacin (known by trade names Ozanex, Dubine and Xepi) is a new antibiotic used for the treatment of impetigo. A 1% topical cream has been approved in the USA, Canada and 11 countries in Europe for the treatment of impetigo in adult and paediatric patients.
Impetigo is a common, highly infectious skin disease caused by the bacteria Staphylococcus aureus or more rarely by Streptococcus pyogenes. Impetigo is the most prevalent bacterial skin infection among children aged 2 to 5 years and children and adolescents suffering from eczema (atopic dermatitis) are especially likely to develop impetigo.
Under the agreement, the companies will collaborate immediately in developing the product for approval in China. Depending on certain formal regulatory outcomes, Luqa will have the right to exercise an exclusive option for a license agreement for the further development and commercialization of Ozenoxacin.
This agreement is an expansion of the strategic collaboration already announced in October 2018, when the companies retained certain options to extend their development and commercialisation partnership with additional products from the Ferrer pipeline for the Luqa territory.
"We are pleased to announce this expansion of our alliance with Ferrer; this is a further step to bringing innovative products into the Luqa specialty dermatology pipeline. We are looking forward to accelerating the development of Ozenoxacin, already available in USA and Europe, to reach Chinese patients," said Robert Braithwaite, Luqa CEO.
Ferrer CEO Mario Rovirosa commented: "Ferrer is pleased to have reached this agreement to further expand our partnership with Luqa to make Ozenoxacin available in China for the treatment of impetigo. Given our strong existing relationship with Luqa, we are convinced that together we can make a real success of this product in such an important market."
Register as Visitor to CPhI China 2019!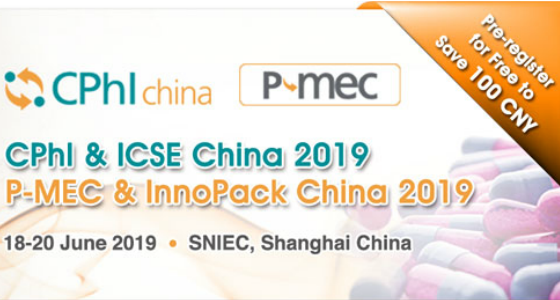 -----------------------------------------------------------------------
Editor's Note:
To apply for becoming a contributor of En-CPhI.cn,
welcome to send your CV and sample works to us,
Email: Julia.Zhang@ubmsinoexpo.com.