TherapeuticsMD announced the commercial availability of BIJUVATM (estradiol and progesterone capsules, 1 mg/100 mg) in the United States. BIJUVA is the first and only FDA-approved bio-identical hormone therapy combination of estradiol and progesterone in a single, oral daily capsule for the treatment of moderate-to-severe vasomotor symptoms (commonly known as hot flashes or flushes) due to menopause in women with a uterus. BIJUVA offers a proven balance of bio-identical estradiol to reduce moderate to severe hot flashes combined with bio-identical progesterone to reduce risks to the endometrium. Please see Important Safety Information, including Boxed Warning, for BIJUVA below.
Bio-identical refers to the estradiol and progesterone that are structurally identical to the hormones naturally circulating in a woman's body. The commercial availability of BIJUVA fills an unmet need by offering an FDA-approved bio-identical alternative to marketed synthetic hormone combinations and the combined use of separate estrogen and progesterone products.
"We are excited to offer women, healthcare providers and pharmacists an answer to their desire for bio-identical hormone therapy," said Dr. Brian Bernick, Co-founder and Director of TherapeuticsMD. "TherapeuticsMD is proud to offer BIJUVA as an important new option to help manage the moderate to severe vasomotor symptoms experienced by up to 80% of menopausal women."
"The momentum we have seen early on with the payer community is encouraging and indicates recognition of the need for an FDA-approved combination bio-identical option," said Dawn Halkuff, Chief Commercial Officer of TherapeuticsMD. "I am proud to work for a company committed to advancing women's health with new treatments for women and their healthcare providers."
Register as Visitor to CPhI China 2019!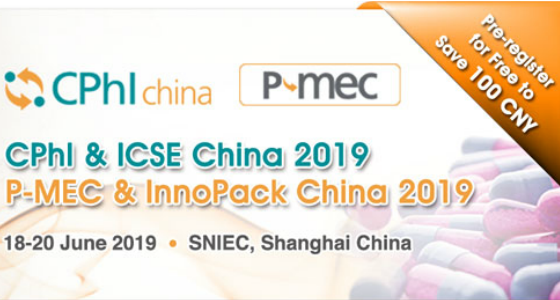 -----------------------------------------------------------------------
Editor's Note:
To apply for becoming a contributor of En-CPhI.cn,
welcome to send your CV and sample works to us,
Email: Julia.Zhang@ubmsinoexpo.com.