Health and Human Services Secretary Alex Azar has announced the Trump administration has finalized regulations that will require pharmaceutical companies to disclose the list price of medications costing more than $35 for a month's supply.
"If we want to have a real market for drugs, why not have [companies] disclose their prices in the ads, too? Consumers would have much more balanced information, and companies would have a very different set of incentives for setting their prices," HHS Secretary Alex Azar said in a released statement.
In a statement released from the Pharmaceutical Research and Manufacturers of America (PhRMA), the group raised concerns with the new directive.
"We are concerned that the administration's rule requiring list prices in direct-to-consumer (DTC) television advertising could be confusing for patients and may discourage them from seeking needed medical care. We support providing patients with more transparency about medicine costs, which is why our member companies voluntarily began directing patients to links to comprehensive cost information in their DTC television advertising. After speaking with patients across the country, we learned that patients prefer this approach," PhRMA president and CEO Steven J. Ubl said.
Johnson & Johnson, based in New Brunswick, New Jersey, has already started disclosing the cost of its blood thinner Xarelto in TV advertising.
Drug pricing details are expected to appear in text toward the end of commercials, when potential side effects are disclosed.
The disclosure requirement will not apply to print or radio ads for the foreseeable future. It encompasses all brand name drugs covered by Medicare and Medicaid.
The regulations will take effect 60 days after they are published in the Federal Register.
Register as Visitor to CPhI China 2019!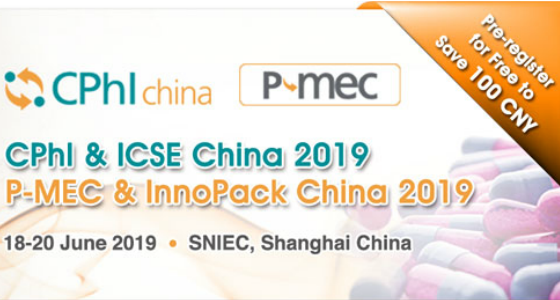 -----------------------------------------------------------------------
Editor's Note:
To apply for becoming a contributor of En-CPhI.cn,
welcome to send your CV and sample works to us,
Email: Julia.Zhang@ubmsinoexpo.com.