The Cleanroom Technology Conference will take place at the National Conference Centre in Birmingham on 21-22 May.
The conference is designed to highlight best practice and regulations affecting both cleanroom design and cleanroom operations across various sectors for those working in controlled environments and cleanrooms.
The 2019 edition boasts an exciting line-up of keynote speakers, including some of the leading companies in the industry: Pharmig, STERIS, ATI, Ecolab, NSF and Vileda Professional.
The agenda will incorporate the latest standards to keep pace with the changing revisions of Annex 1, ISO standards, and the uncertainty of Brexit. This must-attend event also features a highly sought-after exhibition – displaying the latest ground-breaking innovations and products that the cleanroom industry has to offer.
"We have experienced an overwhelming response to the event this year," said Ali Badr, Head of Publishing and Events – Science Group. "The Cleanroom Technology team look forward to once again hosting high-profile professionals working in the cleanroom and contamination sectors including the pharma, food, hi-tech and healthcare industries. We are satisfied that attendees will leave both confident about cleanroom regulations, operation and design and inspired!"
By Cleanroom Technology
Register as Visitor to CPhI China 2019!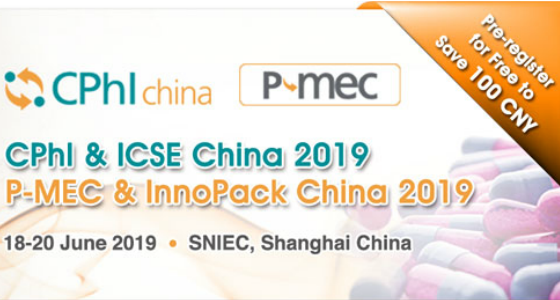 -----------------------------------------------------------------------
Editor's Note:
To apply for becoming a contributor of En-CPhI.cn,
welcome to send your CV and sample works to us,
Email: Julia.Zhang@ubmsinoexpo.com.