Chiasma, Inc. and Lonza have entered into a commercial supply agreement for Chiasma's oral somatostatin analog candidate, MYCAPSSA.

Chiasma is conducting a Phase III trial under a Special Protocol Assessment agreement reached with the U.S. FDA for its octreotide capsules product candidate, MYCAPSSA, for the maintenance therapy of adult patients with acromegaly. If approved, Chiasma believes MYCAPSSA will be the first oral somatostatin analog for the treatment of acromegaly, a disorder that typically develops when a benign tumor of the pituitary gland produces too much growth hormone.

Chiasma and Lonza have signed a manufacturing contract to support the anticipated launch and ongoing commercial supply of MYCAPSSA at Lonza's Edinburgh, UK site. The agreement extends a collaboration between the two companies that has been in place since 2012.

Octreotide acetate is currently only available by injection. MYCAPPSA uses Chiasma's Transient Permeability Enhancer technology (TPE) to produce the octreotide capsules formulation manufactured using Lonza's liquid-filled hard capsule technology (LFHC). As part of the collaboration, Chiasma and Lonza jointly invested in specialized milling equipment, large-scale LFHC coating equipment and in-house printing capabilities to support the processing, filling, and other manufacturing activities performed by Lonza for MYCAPSSA manufacturing.

"Extending our partnership with Chiasma demonstrates our commitment to supporting innovator companies from early phases through to commercial supply," said Dr. Christian Dowdeswell, vice president and head of Dosage Forms & Delivery Systems, Lonza Pharma & Biotech. "Chiasma's technology when combined with Lonza's delivery systems has the potential to improve the treatment options for adult patients with acromegaly."

"We believe MYCAPSSA, if approved, will potentially become a standard of care for the maintenance treatment of adults suffering from acromegaly," said Mark Fitzpatrick, president and chief executive officer of Chiasma. "Lonza-Edinburgh has been a valuable partner helping us advance this specialized drug product from development through clinical trial manufacture and to potential commercialization, and we look forward to continuing this mutually beneficial relationship."
Register as Visitor to CPhI China 2019!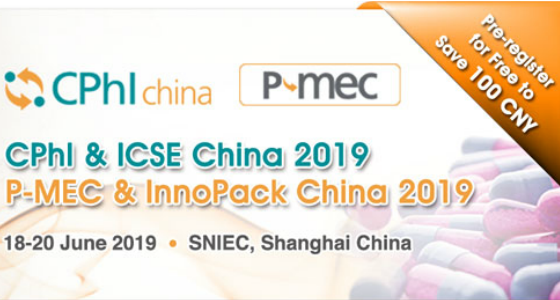 -----------------------------------------------------------------------
Editor's Note:
To apply for becoming a contributor of En-CPhI.cn,
welcome to send your CV and sample works to us,
Email: Julia.Zhang@ubmsinoexpo.com.