Harbour BioMed and Chia Tai Tianqing Pharmaceutical (CTTQ) are entering into a strategic alliance to discover, develop and commercialize next-generation biologics for multiple therapeutic targets in oncology and immunology.

The collaboration will combine Harbour BioMed's discovery capabilities, including its transgenic mouse technologies for generating fully human antibodies, with CTTQ's preclinical development resources and expertise. The companies will be responsible for clinical development and commercialization of therapeutic candidates emerging from the collaboration in their respective regions. Harbour BioMed will be responsible for the U.S., Japan, and the rest of the world outside, while CTTQ will have responsibility for Greater China and Europe. The companies will pay royalties to each other based on sales in their respective territories.

"The agreement with CTTQ, is part of our strategy to build a robust therapeutic pipeline for global markets through co-discovery, development and commercialization partnerships that capitalize on our patented platforms for generating fully human antibodies," said Jingsong Wang, chief executive officer, Harbour BioMed. "CTTQ, a well-known pharmaceutical company that is making strategic investments in therapeutic innovation in oncology and immunology, is a strong partner in that effort and directly complements our internal discovery programs."

It is expected that both sides will jointly own the IP and development and commercialization rights for the new drugs coming out of this collaboration.

Shanchun Wang, president, CTTQ, said, "CTTQ will be committed to bring valuable treatment agents for diseases with unmet need. The collaboration with Harbour BioMed is well aligned with CTTQ's strategy for innovative biological medicine development, it also marks significant progress to strengthen our capability of R&D of innovative therapeutic antibodies. CTTQ currently has several monoclonal antibody drugs, including a PD-L1 inhibitor, which have progressed into Phase 2 and Phase 3 clinical development."
Register as Visitor to CPhI China 2019!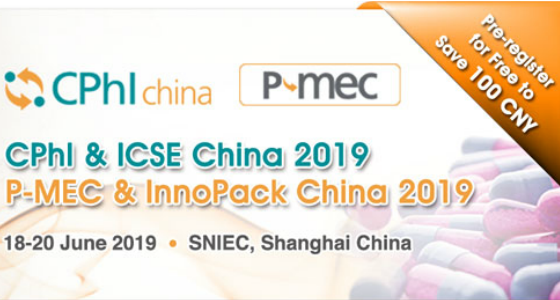 -----------------------------------------------------------------------
Editor's Note:
To apply for becoming a contributor of En-CPhI.cn,
welcome to send your CV and sample works to us,
Email: Julia.Zhang@ubmsinoexpo.com.