Novartis has entered into an agreement with Takeda to acquire the dry eye drug Xiidra (lifitegrast ophthalmic solution) for $5.3 billion. Deal includes $3.4 billion paid upfront with potential milestone payments of up to $1.9 billion. Also, as part of the agreement, Novartis will be taking on approximately 400 employees associated with the product.

Xiidra is the first and only prescription treatment approved to treat both signs and symptoms of dry eye by inhibiting inflammation caused by the disease. The transaction would bolster the Novartis front-of-the-eye portfolio and ophthalmic leadership. Closing of the transaction is expected in second half of 2019. On closing, Novartis plans a smooth transition of operations and integration of Xiidra into its pharmaceuticals portfolio.

In a separate transaction, Takeda is also divesting TachoSil Fibrin Sealant Patch to Ethicon for $400 million.

Both divestitures are part of Takeda's strategy to focus on core business areas following its $62 billion acquisition of Shire. These include gastroenterology, rare diseases, plasma-derived therapies, oncology and neuroscience.

"These initial divestitures represent important steps in advancing the growth strategy Takeda outlined following our transformational acquisition of Shire earlier this year," said Christophe Weber, president and chief executive officer, Takeda. "We are working to strategically simplify and optimize our portfolio, while also rapidly deleveraging and continuing to invest in our growth drivers as a global, values-based, R&D-driven biopharmaceutical leader."
Register as Visitor to CPhI China 2019!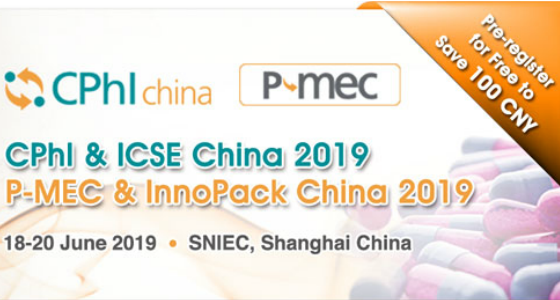 -----------------------------------------------------------------------
Editor's Note:
To apply for becoming a contributor of En-CPhI.cn,
welcome to send your CV and sample works to us,
Email: Julia.Zhang@ubmsinoexpo.com.