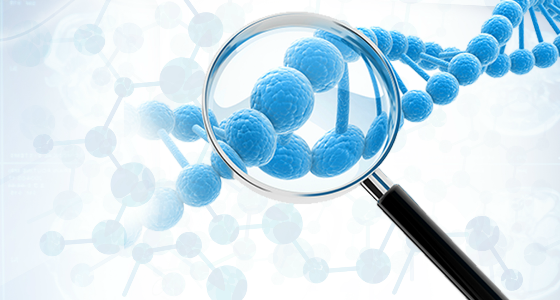 Register as Visitor to CPhI China 2019 NOW!
I. Analysis from the perspective of clinical value
The basis for the marketing of a drug is the possession of clinical value, and innovative drug R&D and review are oriented by clinical value. The clinical value should be paid more attention to, while drug novelty and originality are valued. However, so far, there has been no exact definition as to the clinical value of drugs, which is mostly understood as the degree of drugs in meeting medical and clinical needs and reflected in whether developed new drugs can fill in gaps in the current clinical treatment or meet patients' urgent needs by exceeding the existing therapeutic methods. If proposed projects can find the right rigid demands or pain spots in the current therapeutic methods and solve the basic issues and big clinical issues, they will have very high clinical value and naturally, be full of investment prospects; and the project products will rapidly occupy most of the market share in its field once entering the market.
II. Analysis from the perspective of technical barrier
High-tech industries such as the IT industry have flexible business models and value more the execution and adaptability of leaders and teams. By contrast, the bio-medicine industry is a knowledge-intensive industry and values more scientific literacy and technical background of teams, with relatively single business models; pharmaceutical enterprises, especially small innovative biopharmaceutical enterprises, depend on technical barriers for their long-term survival and development. In determining the value of projects, investors should consider the core technologies behind, which requires them to have corresponding professional knowledge, as the competitive edges of biopharmaceutical enterprises are reflected in their technical advancement. Projects that have established technical superiority through disruptive innovative technologies and strive to make breakthroughs in individual fields can rapidly gain competitive edges and have unshakeable market positions for a long time, for example, many foreign oncology drugs still have strong market competitiveness after patent expiration because the technical barriers thereof are so high that other biosimilars cannot follow suit or break through.
III. Analysis from products themselves
Like many industries, investment in biological drugs must eventually come to products. Products are the core and the measurement of project investment value. Regardless of original drugs or biosimilars, investors will generally not invest in a product concept, and most of them require scientific and rigorous theories and principles and solid trial and clinical data. Because, on the one hand, they are an important basis of new drug registration application, promotion, and marketing; on the other hand, they can tell the quality and effect of future products, and only good effects can make products quickly accepted by patients and smoothly cannibalize the market. Furthermore, focusing on product development progress is also very important, as projects or enterprises leading in the progress will theoretically obtain more and bigger opportunities and rapidly seize the market, while products that lag far behind in the progress are not likely to have good input-output ratios.
Furthermore, unlike other high-tech industries, in order for the whole projects to proceed smoothly, besides sufficient financial support, investors in the bio-medicine industry are required to do a good job with the post-investment management and services, considering that most persons in charge of biomedical projects are scientists who come from technical backgrounds and lack corresponding management experience. For example, they should look for excellent R&D, production, sales, and operation talents, etc., to promote the successful building of teams; provide reference for projects or teams in terms of strategic directions and strategy making by depending on industrial information and data analysis accumulated in the investment process; integrate resources, technologies, and channel advantages of different investment projects, and conduct industry connection, to reach business collaboration. In short, investors should go hand in hand with project teams, and "try to help but never add to the trouble".
Characteristics of the bio-medicine industry decide that unique ideas should be employed to invest in the field, which requires investors to have in-depth knowledge of the industry. Therefore, it's very necessary to strengthen industry exchanges and carry out industry connections. bioLIVE China will be held at the Shanghai New International Expo Centre on June 18-20, 2019, which will gather pharmaceutical enterprises, biotechnology companies, contract research platforms, and investing and financing enterprises, etc. that focus on bio-medicine.
Jointly held by China Chamber of Commerce for Import & Export of Medicines & Health Products, UBM EMEA, and Shanghai UBM Sinoexpo International Exhibition Co., Ltd., bioLIVE will not only gather biopharmaceutical enterprises such as 3SBio, Gan & Lee Pharmaceuticals, Hualan Bio, GeneScience Pharmaceuticals, SL Pharmaceutical, Frontier Biotechnologies, and Shenzhen Mellow Hope, but also attract biotechnology enterprises such as 3D Medicines, GenScript, Biocytogen, Yorogen, Peg-Bio, ABclonal, General Biosystems, and BeNa Culture Collection. Concurrently with the exhibition, there will be many conferences held such as Bio S&T and the 6th China bioLIVE Outlook Summit, to follow closely development trends and hot topics of the bio-medicine industry, lay particular emphasis on monoclonal antibody drugs and GMP production, etc., and decode R&D and production, market strategies, clinical studies, patent strategies, and investment and financing, etc. involved in the biopharmaceutical industry development. The linkage of conference and exhibition will provide biopharmaceutical professionals and investing and financing institutions with an annual event for information sharing and mutually beneficial cooperation!
Read more:
Investment Risks and Logic of the Bio-medicine Industry (1)
Register as Visitor to CPhI China 2019 NOW!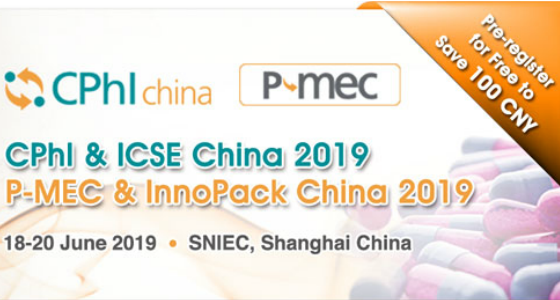 -----------------------------------------------------------------------
Editor's Note:
If you have any suggestion to the content,
please email: Julia.Zhang@ubmsinoexpo.com.