WuXi Biologics, a leading global open-access biologics technology platform company offering end-to-end solutions for biologics discovery, development and manufacturing, has announced that it has entered into a strategic partnership Letter of Intent (LOI) with a global vaccine leader, pursuant to which WuXi Vaccines will build a dedicated facility and supply a commercial product for the global market.
WuXi Vaccines is a joint venture company to be established between WuXi Biologics and Shanghai based Hile Bio-Technology. The business model of WuXi Vaccines is to build world-class integrated platforms and CDMO model to enable global companies to develop and manufacture vaccines.
Under the LOI, WuXi Vaccines will build an integrated vaccine manufacturing facility including drug substance manufacturing (DS), drug product manufacturing (DP) as well as Quality Control labs (QC). The facility will be dedicated to manufacture 100 per cent of the global market of one of our partner's vaccine products. The value of the 20-year manufacturing contract is estimated to be more than $3 billion USD.
Register as Visitor to CPhI China 2019!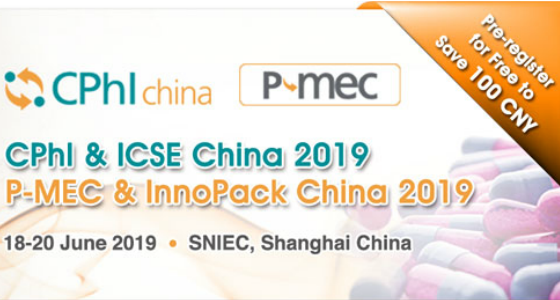 -----------------------------------------------------------------------
Editor's Note:
If you have any suggestion to the content,
please email: Julia.Zhang@ubmsinoexpo.com.