As a single-source supplier of equipment solutions for the primary packaging of injectable drugs, Steriline develops, manufactures and supplies a comprehensive range of solutions, including both mechanical and robotic applications for the aseptic processing.
These applications are compatible with vials, ampoules, cartridges, and syringes and can handle toxic or non-toxic products in both liquid and powder form.
Steriline aseptic filling lines cover all operations and types of equipment spanning from washing machines, depyrogenation tunnels, filling and capping machines to external decontamination machines and barrier systems such as LAF, oRABS, cRABS and isolators.
Focus on isolators
As a key point of differentiation in the market, Steriline offers a complete range of fully in-house engineered and manufactured Isolators (In-Line or Stand-Alone) that are specifically designed for production of sterile products, either toxic or non-toxic, maintaining uncompromised, continuous isolation of its interior from the external environment.
In combination with Steriline robotic solutions, Steriline Isolators will increasingly be the core technologies to deliver high safety and product quality to pharmaceutical companies, while ensuring relevant benefits from lower costs.
Quality and sustainability
In 2015 Steriline has been certified ISO 9001:2008 and in 2018 ISO 9001:2015 and fulfills quality management system requirements, covering all production processes and organisational procedures to continuously improve customer satisfaction. Steriline is also compliant with cGMP, GAMP and 21CFRPart11 requirements. Moreover, Steriline places high relevance on protecting the environment and adopts sustainable business practices. The company complies with all applicable legislations regarding the environment and works economically and responsibly with resources.
Register as Visitor to CPhI China 2019!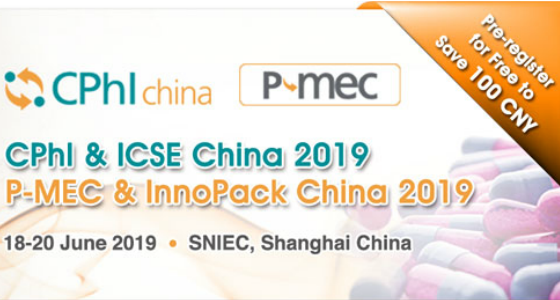 -----------------------------------------------------------------------
Editor's Note:
If you have any suggestion to the content,
please email: Julia.Zhang@ubmsinoexpo.com.