According to my statistical data, the global diabetes market size was around USD40 billion during 2008-2018, wherein, insulin products accounted for about 50%.
Also read: Polyethylene Glycol Loxenatide! The First Chinese-produced Long-acting GLP-1R Agonist
According to the data of Frost & Sullivan, there were about 453 million diabetes patients worldwide in 2017, and China had the largest number; the size of Chinese diabetes drug market was about RMB51.2 billion in 2017, wherein, sales of DPP-4 inhibitors, GLP-1 receptor agonists, and SGLT-2 inhibitors reached RMB1.8 billion in China, with the market share of 3.4%; while, the sales of them reached USD17.8 billion worldwide, with the market share of 46.4%.
| | |
| --- | --- |
| 全球糖尿病市场份额 | Shares in the Global Diabetes Drug Market |
| 胰岛素 | Insulin |
| 其他 | Others |
It is clear that GLP-1R agonists have been rapidly expanding in recent years. According to a document of IMS in 2018, the compound annual growth rate of GLP-1R agonists reached 35.7% from 2008 to 2018, and they are still rapidly expanding at present; global sales of GLP-1R agonists reached about USD8 billion in 2018, with a market share of about 20%.
Global Sales of GLP-1R Agonists
Trade name

Generic name

Company

2017

(USD1 million)

2018

(USD1 million)

Bydureon

Long-acting exenatide

AstraZeneca/BMS

574

584

Byetta

Exenatide

Eli Lilly/BMS

176

126

Ozempic

Semaglutide

Novo Nordisk

283.8

Trulicity

Dulaglutide

Eli Lilly

2,030

3,199

Victoza

Liraglutide

Novo Nordisk

3,520.2

3,844.6

Eperzan/Tanzeum

Albiglutide

GSK

112.1

41.4
As mentioned above, GLP-1R agonists are now flourishing and rapidly expanding, wherein, dulaglutide and semaglutide are the two GLP-1R agonists with the greatest market potential. Dulaglutide of Eli Lilly has been fast growing for consecutive years, and its sales in 2019 will exceed those of liraglutide of Novo Nordisk, to make it the best-selling long-acting GLP-1R agonist.
Long-acting GLP-1R agonists are the product with the greatest development potential in the future diabetes market, and the Chinese GLP-1R agonist market has still not been exploited. Therefore, the marketing of the polyethylene glycol loxenatide of Hansoh Pharmaceutical will significantly optimize the diabetes business thereof and bring a long-term driving force to the business growth!
Related:
Polyethylene Glycol Loxenatide! The First Chinese-produced Long-acting GLP-1R Agonist
Register as Visitor to CPhI China 2019 NOW!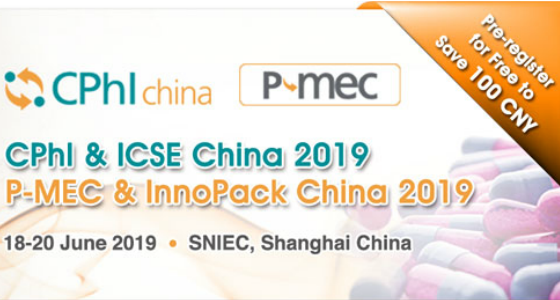 -----------------------------------------------------------------------
Editor's Note:
If you have any suggestion to the content,
please email: Julia.Zhang@ubmsinoexpo.com.