Mergers and acquisitions (M&As) have been taking place since the dawn of industry, but pharma probably sees more M&A activity than any other industry, both in terms of the number of deals and the amount of money spent. According to McKinsey, in the first half of 2018 alone, pharma saw 212 deals worth more than $200 billion. The trend for pharma mergers, which has gained speed in the past decade of slow global economic growth, shows no sign of abating. M&A can offer a faster route to expanding a company's reach, expanding into new segments, or gaining market share in efforts to create shareholder value.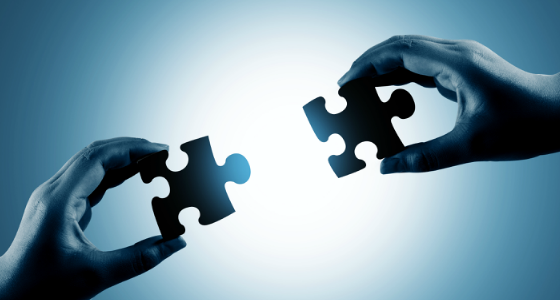 A recent high-profile example is the deal struck by Abbvie to buy Allergan for US$63 billion at the end of this month (June 2019). The driving factor is Abbvie's plan to diversify a portfolio that includes the world's best-selling drug, Humira, which will soon face generic competition in Europe. Once the deal is complete – in early 2020 – the combined company will have leadership positions across immunology, oncology, medical aesthetics, neuroscience, women's health, eye care and virology.
"This is a transformational transaction for both companies and achieves unique and complementary strategic objectives," said Richard Gonzalez, Chairman and CEO of AbbVie, in a statement to the press. "With our enhanced growth platform to fuel industry-leading growth, this strategy allows us to diversify AbbVie's business while sustaining our focus on innovative science and the advancement of our industry-leading pipeline well into the future."
Also this month, Pfizer announced plans to acquire Array BioPharma, a company focused on targeted small molecule medicines to treat cancer and other diseases of high unmet need, for US$11.4 billion.
At the time of the announcement, Albert Bourla, CEO of Pfizer, said "The proposed acquisition of Array strengthens our innovative biopharmaceutical business, is expected to enhance its long-term growth trajectory, and sets the stage to create a potentially industry-leading franchise for colorectal cancer alongside Pfizer's existing expertise in breast and prostate cancers."
Within the CMO sector, in May this year Catalent completed the $1.2 billion acquisition of Paragon Bioservices, a leading viral vector development and manufacturing partner for gene therapies. With the addition of Paragon's specialized expertise, Catalent is now positioned to capitalize on opportunities in the US$40 billion market for gene therapies. Paragon also brings to Catalent its scientific, development and manufacturing capabilities, which enhance Catalent's biologics business and end-to-end integrated biopharma offerings.
These are just three recent examples of large entities 'buying and building' their portfolios through the acquisition of other innovative companies to secure their footing in a competitive industry. However, this is not the only reason for the high level of M&A in pharma. Another prime explanation often cited for the swathe of mergers within pharma is the ever-increasing cost of drug development.
The development of a new drug requires high-risk high investment. Now, rather than big pharma taking these risks themselves, industry dynamics have created a profile in which smaller, creative companies end up funding innovation – at the early stages, at least. Once the research is more advanced, large pharma giants enter the fray, vying for the next new innovation, and either partnering with or acquiring the smaller innovator to fund expensive late-stage trials and large commercial marketing campaigns.
There are many examples of this strategy. To give a recent one, this month Merck (MSD outside the US and Canada), entered into a definitive agreement to acquire Tilos Therapeutics, a privately held biopharma company developing therapeutics targeting the latent TGFβ complex for the treatment of cancer, fibrosis and autoimmune diseases.
"At Merck we continue to enhance our robust pipeline through active execution of our business development strategy," said Dr Dean Li, Senior Vice President, Discovery and Translational Medicine at Merck Research Laboratories. "Tilos has developed a compelling portfolio of candidates that employ a novel approach … with potential applications across a range of disease indications."
In pharma, as in other industries, competition for the most compelling discoveries is likely to continue driving M&A activity. This is a mega-trend that is here to stay for the foreseeable future. Large, game-changing deals are continuously and profoundly changing the competitive landscape, as strategic acquirers continue to use this route to growth.
Meanwhile, huge rewards are on offer for small companies able to demonstrate successful creativity and innovation. Currently, pharma innovation is fragmented across various small companies funded by bodies willing to take a high risk for high returns. But as more and more of those small companies are acquired and absorbed into big pharma, I can't help but wonder what the more distant future holds.
Author biography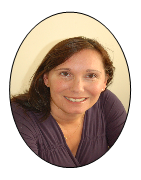 Sarah Harding, PhD
Editorial Director of Chemicals Knowledge
Sarah Harding worked as a medical writer and consultant in the pharmaceutical industry for 15 years, for the last 10 years of which she owned and ran her own medical communications agency that provided a range of services to blue-chip Pharma companies. In 2016, she began a new career in publishing as Editor of Speciality Chemicals Magazine, and has more recently taken up the role of Editorial Director at Chemicals Knowledge. She continues to also provide independent writing and consultancy services to the pharmaceutical and speciality chemicals industry.
-----------------------------------------------------------------------
Editor's Note:
If you have any suggestion to the content,
please email: Julia.Zhang@ubmsinoexpo.com