Unless you are living in a bubble, you cannot have missed all the announcements so far this year from pharma companies embracing the long-anticipated era of artificial intelligence (AI). From Merck's collaboration with Iktos, for the use of its generative modelling AI technology, to Sanofi's announcement that it is joining forces with Google to increase operational efficiency and "improve the experience of patients and customers", AI is impacting pharma from discovery to prescription… and beyond.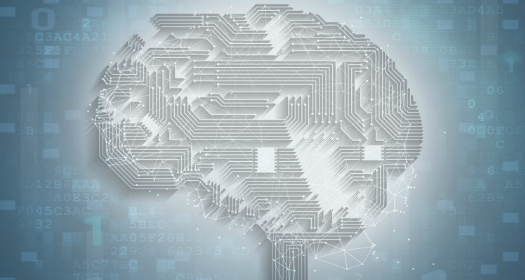 Machine learning and other technologies are expected to make the hunt for new drugs quicker, cheaper and more effective. AI has the potential to revolutionize original drug development, as programs will be able to 'create' new molecules from scratch and test them against computational models to make predictions of success. The estimated $2.6 billion price tag of developing a new treatment includes money spent on the nine out of ten candidates that fail somewhere between phase I and regulatory approval. If AI can remove the nine failing candidates from that equation, the cost of developing a new drug could be markedly reduced.
"Artificial intelligence is emerging as a pillar in the biopharmaceutical R&D model, giving us exponential opportunity to complement our existing expertise with further speed and better precision," said Belén Garijo, Member of the Executive Board and CEO Healthcare, Merck, in a recent statement to the press. "For patients, this could mean faster access to novel treatment options."
AI could also help to revive some of those nine out of ten failing candidates, as the technology is expected to help companies find new targets for existing molecules, or identify sub-populations that might respond to drugs that initially failed in an overall study population.
Similarly, in clinical practice, smart algorithms have the potential to identify unique genetic changes in tumours, leading to more precise cancer treatment, or to predict cardiac events more accurately by scanning routine patient data. The amount of patient, medical and biomedical data available for analysis is increasing at such a pace that, without AI, it would be impossible to collate and curate it in a useful and insightful manner. AI can accelerate decision-making processes that would otherwise take weeks or months. In other words, while we have been talking about personalized medicine for a number of years now, AI may be the technology that finally allows that healthcare movement to reach fruition.
Much interest has also focussed on the way in which AI could address the world's health problems. Especially in developing countries where there may be limited access to doctors, implementing medical advice via AI through smartphones, for example, could help serve the needs of remote communities that lack a local healthcare infrastructure. Therefore, AI could offer a means of tackling many of the developing world's healthcare problems on a major scale.
While all this is still early technology, companies are already starting to invest in this type of approach, and it is expected that AI will evolve rapidly over the next few years. Such technologies will usher in an era of quicker, cheaper and more-effective drug discovery, development and implementation. These changes will have an enormous impact on the pharma industry as we know it.
In fact, I would go so far as to say that AI is the breakthrough disruptor that pharma has been waiting for. Conservative companies might highlight the point that AI is yet to discover a drug – and this is certainly true at the time of writing. They want to see evidence of the success of this modern technology before they embark on an AI-driven journey. However, I can no longer envisage a future industry without AI. AI makes previously impossible discoveries possible, and verifies hypotheses that would have taken years to verify using traditional methods. So I would simply caution that while companies that have embraced the technology are expected to reap the benefits of faster results and more accurate insights, those watching from the side-lines are at risk not just of being left behind, but of being left out of the game altogether.
Author biography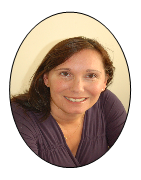 Sarah Harding, PhD
Editorial Director of Chemicals Knowledge
Sarah Harding worked as a medical writer and consultant in the pharmaceutical industry for 15 years, for the last 10 years of which she owned and ran her own medical communications agency that provided a range of services to blue-chip Pharma companies. In 2016, she began a new career in publishing as Editor of Speciality Chemicals Magazine, and has more recently taken up the role of Editorial Director at Chemicals Knowledge. She continues to also provide independent writing and consultancy services to the pharmaceutical and speciality chemicals industry.
-----------------------------------------------------------------------
Editor's Note:
If you have any suggestion to the content,
please email: Julia.Zhang@ubmsinoexpo.com