The marketing application status of Hisun Pharmaceutical's Adalimumab Injection changed to "Approval completed-to be issued certificate" on Dec. 9, which means that the 2nd Chinese-produced adalimumab biosimilar is on the way following the approval of the first Chinese-produced adalimumab injection, i.e., Bio-Thera's QLETLI, on Nov. 6, and the drug king Humira will have a new rival in the Chinese market.
Marketing Application of Hisun Pharmaceutical's Adalimumab Injection

Pharmaceutical product name

Acceptance No.

Registration class

Handling status

Status start time

Adalimumab Injection

CXSS1800025

Therapeutic biological products 2

Approval completed-to be issued certificate

Dec. 9, 2019
Situation of Humira in China
The original drug adalimumab belongs to AbbVie, with the trade name Humira. Humira has topped the global best-selling drug list for 7 consecutive years since it was marketed in 2002.
Humira entered China in 2010. Despite the astonishing overall sales in the world, Humira does not have high market penetration in China largely because of the expensive price: the median bid-winning price of 40mg/0.8ml Humira in China is RMB7,586/piece, and some bid-winning prices reach RMB7,820/piece. The expensive treatment cost has restricted its accessibility to the patients in China.
The adalimumab injection developed by Bio-Thera was approved by the NMPA for marketing on Nov. 7, with the trade name QLETLI, and becomes the first Chinese-produced adalimumab biosimilar approved in China. Therefore, Humira will be faced with competition from Chinese local biosimilars. And the sales revenue of Humira in the first half of 2019 reached USD9.316 billion, down by 5.8% year on year, showing a declining tendency.
Humira was listed according to the medical insurance payment standard of RMB1,290 in the negotiated national reimbursement drug list (NRDL) of China in 2019 issued by the National Healthcare Security Administration and Ministry of Human Resources and Social Security of the People's Republic of China at the end of November, with the price down by 83.5%. Humira's entry to the NRDL through a large price decline aims to seize the market share, drive the rapid growth of the product in the Chinese market and improve its competitive edge over Chinese-produced biosimilars.
AbbVie's Humira has been approved 4 indications in China, separately rheumatoid arthritis (RA), ankylosing spondylitis (AS), plaque psoriasis, and polyarticular juvenile idiopathic arthritis (pJIA). Its indications approved in China are fewer than those approved in other countries. AbbVie is expected to accelerate the registration application for new indications in China in the future.
Flocking to developing adalimumab biosimilar in the Chinese market
According to statistics, the number of patients of AS, RA, and plaque psoriasis is separately about 5.90 million, 5.88 million, and 2.85 million in China. Those patients lacked safe and effective drugs before adalimumab was marketed, and there are huge market demands behind.
The core patent of adalimumab has expired in China in 2016, and many Chinese pharmaceutical enterprises have laid out adalimumab biosimilar early. Besides Bio-Thera's QLETLI approved for marketing and Hisun Pharmaceutical's product to be approved, adalimumab biosimilars of Innovent and Henlius have been successively filed the marketing application to the NMPA, and similar products of nearly 20 enterprises have also entered the clinical stages. Indications developed for the Chinese-produced products are centrally RA, AS, and plaque psoriasis.
A test for latecomers
One of the purposes for AbbVie Humira's entry to the NRDL through a large price decline is to mitigate the challenges from Chinese-produced adalimumab biosimilars after they are marketed. Likewise, the large price decline of Humira will also form a test for the survivability of Chinese-produced products after they are marketed.
Among those developed and approved for marketing successively, those with lower prices will have clearer advantages no matter they are paid by patients individually or the medical insurance on the premise of no significant differences in the efficacy and safety, however, behind cheap prices will be the low sales and profits. Chinese-produced products need to have the right balance among pricing, rapid market growth, and profits in combination with their realities, because, after all, the top priority in the competition with multiple products is to survive. This will be a test for every latecomer.
From the current pattern in China, rather than the price war, Chinese-produced adalimumab biosimilars shall work on at least the following aspects: to strive to enter the NRDL to solve patients' worries about payment; to strive for more indications to expand the potential target patient and consumer groups.
Register as Visitor to CPhI China 2020!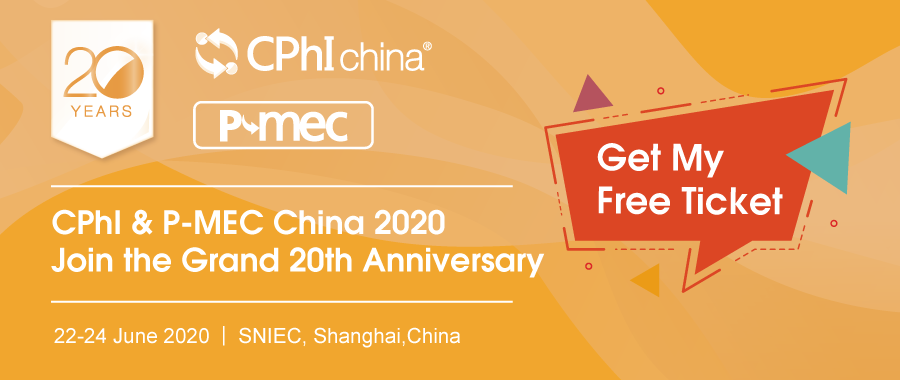 Editor's Note:
To become a freelance writer of En-CPhI.CN,
welcome to send your CV and sample works to us,
Email: Julia.Zhang@ubmsinoexpo.com.