Patients are very satisfied with Mohs micrographic surgery (MMS) for melanoma in situ, according to a research letter recently published in Dermatologic Surgery.
Daniel Condie, M.D., from the UT Southwestern Medical Center in Dallas, and colleagues assessed patient satisfaction with MMS for melanoma in situ (MIS). Patient surveys were conducted on the day of surgery, one week after surgery, and three months after surgery. The analysis included 42 patients (mean age, 68.9 years; male, 90.9 percent; white, 90.9 percent).
The researchers found that short-term patient satisfaction was high, with 38 of 41 patients (92.7 percent) rating their satisfaction at 4 or 5 on a 5-point scale. Long-term satisfaction was also high, with 40 of 42 patients (95.2 percent) rating their satisfaction at 4 or 5. Across all Patient Satisfaction Questionnaire-18 subscales, satisfaction was high, with mean scores ranging from 4.15 to 4.77 on a 5-point scale. Patients reported that the long-term benefits of excision with 100 percent margin control outweighed any potential perceived inconvenience.
"Patient satisfaction is becoming such an important part of medicine these days, so we wanted to look to see what we can do to get patients more satisfied with the care that they are getting for their skin cancer treatment," a coauthor said in a statement. "We are working to determine what treatments garner the highest satisfaction to better inform guidelines and decision making."
Register as Visitor to CPhI China 2020!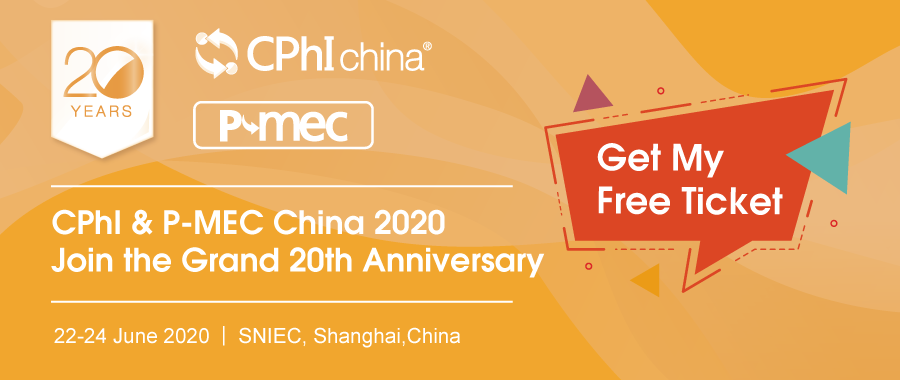 -----------------------------------------------------------------------
Editor's Note:
En-CPhI.CN is a vertical B2B online trade platform serving the pharmaceutical industry,
for any copyright disputes involved in the articles,
please email: Julia.Zhang@imsinoexpo.com to motify or remove the content.