Remdesivir, an experimental antiviral drug, has been recognized as a potential treatment against the 2019 novel-Coronavirus (2019-nCov) recently outbreaks in China and around the world. As there are no effective treatment for the patients infected by 2019-nCov currently, many are looking forward to the clinical performance of Remdesivir. Also it is widely spread on the internet that the partial tone of the word "Remdesivir" in Chinese could be translated to "Hope of the people".
Remdesivir is a nucleotide analogue prodrug that can inhibit RNA-dependent RNA synthetase (RdRp). It is still in developing by the antiviral research company Gilead in nearly 10 years from the beginning.
Remdesivir was initially developed as a treatment for Ebola virus and Marburg virus infection with less obvious benefits. In the previous clinical trials conducted for Ebola virus outside of China, the mortality rate was 53% for patients receiving Remdesivir compared to 67% for patients not receiving Remdesivir. Despite producing little effect, there were no side effects in clinical tests, so researchers began to see whether it could be effective on other viruses.
It has been proved that in vitro and animal models, Remdesivir has shown activity against other coronaviruses such as severe acute respiratory syndrome (SARS) and middle east respiratory syndrome (MERS). And the similarity between 2019-nCov and SARS-Cov reached 79.5%.
On Feb. 2nd (BJS), China's National Medical Products Administration has approved applications by the China-Japan Friendship Hospital and the Chinese Academy of Medical Sciences to conduct clinical trials evaluating Remdesivir.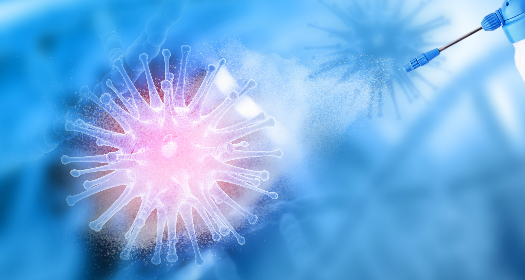 Clinical trials of Remdesivir have begun in Wuhan
On Feb.2nd, according to official website of the China Japan Friendship Hospital, the hospital will lead the clinical research of the treatment for novel Coronavirus pneumonia. and it was also reported that the research will include an estimate of 270 samples starting from Feb. 3rd to April. 27th.
On Feb. 6th, clinical research of the antiviral drug Remdevisir has begun at Jinyintan Hospital in Wuhan. As introduced by the leader of Remdevisir clinical trial project, Vice President of China-Japan Friendship Hospital Cao Bing, the research will be randomized, double-blind, placebo-controlled.
According to Gilead, the two clinical trials in Wuhan include one evaluating the therapeutic effect of Remdesivir on patients who do not show significant clinical symptoms, mild and severe patients. The other is to evaluate its efficacy in critical patients.
China's state-owned Xinhua news agency reported that China-Japan Friendship Hospital plans to study a total of 761 patients in two trials. The trial will assess 453 critically infected patients and 308 with mild or moderate infection. First patient receiving the drug was a male aged 68 with severe symptoms.
Patent disputes involving Remdesivir
On Feb. 1st, authoritative medical journal "New England Medical Journal" (NEJM) published a paper online detailing the first case in the U.S. and the first in the world as well of successful use of Remdesivir to reverse the lung damage from the infection of novel Coronavirus (2019-nCoV).
The paper revealed that the first patient with new coronary pneumonia in the United States began to have a high fever after being hospitalized for 6 days. It was hard to control the development of the disease with conventional treatment, only to maintain by breathing oxygen. The doctor decided to treat with the un-approved drug Remdesivir. The next day, the patient recovered by a miracle, no longer needed oxygen, also had no symptoms other than a dry cough and runny nose.
On February 4th, official news from the Institute of Materia Medica under the Chinese Academy of Sciences (CAMS) stated that important progress has been made in the drugs screening for 2019-nCoV, and related research results have been published in Cell Research ("Cell Research"). They also disclosed that the study showed that on Vero E6 cells, the half effective concentration of Remdesivir (GS-5734) for 2019-nCoV was EC50 = 0.77 uM (micromoles per liter), and the selection index SI was greater than 129; which means the drug can effectively inhibit 2019-nCov infection at the cellular level.
CAMS has published the important developments on its official website, other than that, it announced the application of a Chinese invention patent (for the use of anti-2019 novel Coronavirus) : The drug Remdesivir, in accordance with international practice and from the perspective of protecting national interests, was declared a Chinese invention patent (use of anti-2019 novel Coronavirus) on January 21st, and will enter through the PCT (Patent Cooperation Treaty) to approach major countries in the world. "
Gilead indicated in an interview that it has applied for invention patents on the uses of Remdesivir globally in 2016, including in China. But the authorization for coronavirus applications in China is under-approval.
In a statement published on Feb. 8th, Gilead declared that Remdevisir is not a licensed drug in any countries in the world while it confirmed that the company has expanded production of Remdesivir and increased API inventory of the drug, and the supply of the drug for the epidemic of 2019-nCov in Wuhan is free.
Daniel O' Day, Gilead's CEO responded to the questions on the patent dispute as follows:
"It's a very relevant question. And obviously it just came out overnight, and like everything with regard to Remdesivir, ah, you know we are moving as quickly as we can. I think my message to you and everybody is that has no impact on what we are going to do with global health.
I just want to be tremendously clear here that our responsibility is the patients. And our responsibility is number one: pursue the right clinical programs to determine whether or not this medicine has impact with patients or not, and it'll be driven by the science, by the clinical evidence.
And at the same time, ramping our production up, in the event that it does, we can get this medicine to as many patients around the globe as needed. Patent is not at the forefront of our minds.
I will say, 'cause I checked with our patent colleagues, that as we would with any medicine at Gilead, we have patents on Remdesivir, not only for the compound, but also for all of its use including coronavirus in regions around the world.
But we will not get into a patent dispute, we will find a way to help patients, and of course, we will protect our intellectual property as a separate step of the process. But patients first."
Register as Visitor to CPhI China 2020!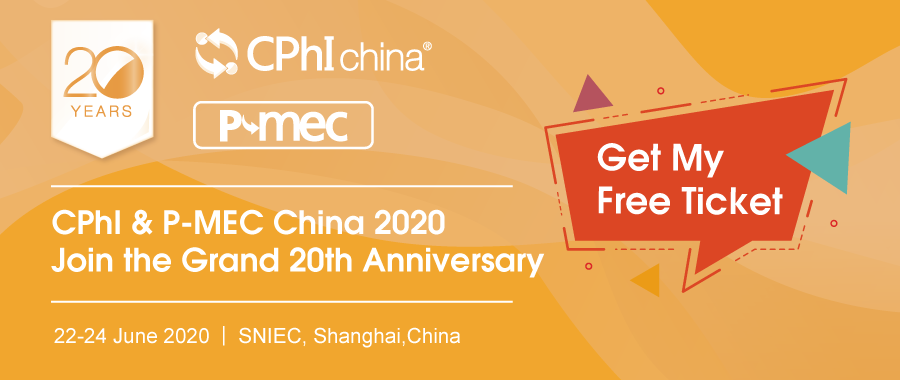 -----------------------------------------------------------------------
Editor's Note:
To become a freelance writer of En-CPhI.CN,
welcome to send your CV and sample works to us,
Email: Julia.Zhang@ubmsinoexpo.com.