The rise of biopharmaceuticals and the growing interest towards patient-centricity has paved the way for some fascinating innovations in drug delivery. As a continuation to our previously published article on drug innovations, this piece explores some innovative concepts in drug-delivery technologies. We will discuss the use of a biomimetic micromotor system to deliver oral vaccine, ionic liquids for oral insulin delivery, and some novel contraceptive systems.
Magnesium Particles as Tiny Motors to Deliver Oral Vaccine
Vaccines are one of the most important and effective means of preventing infectious diseases; to facilitate vaccination, highly potent formulations that are easy to administer are required.
Researchers at the University of California San Diego are investigating whether magnesium particles in the form of tiny motors can be used to deliver an oral vaccine against the bacterial pathogen Staphylococcus aureus.
The novel approach comprises a biomimetic self-propelling micromotor formulation whose propulsion is facilitated by a magnesium-based core. A biomimetic cell membrane coating is used to detain and neutralize a toxic antigenic payload.
The magnesium microparticles are coated with red blood cell membranes and a layer of chitosan. The red blood cell membranes display the Staphylococcal α-toxin, while chitosan is used to adhere to the intestinal mucus. An enteric coating is added to prevent the dissolution or disintegration of the drug in the gastric environment.
When the formulation was administered orally to mice, the micromotors safely traveled through the stomach and the dissolution of the enteric coating activated the motors.
Retention and uptake of the antigenic material in the small intestine in vivo was confirmed by imaging of mice. The micromotors also stimulated the production of about ten times more IgA antibodies against the Staphylococcal α-toxin than the static particles.
Ionic Liquids for Oral Insulin Delivery
Developing an oral delivery method for insulin has been a matter of much research. The oral route is reported to more closely mimic physiological insulin delivery and may prove to be the most patient-friendly way of taking insulin. However, inactivation by proteolytic enzymes in the gastrointestinal tract and low permeability through the intestinal membrane due to larger size and hydrophobicity of insulin are possible challenges that restrict the development of an oral insulin formulation.
Researchers at the Harvard John A. Paulson School of Engineering and Applied Sciences (SEAS) have developed an oral delivery method that could revolutionize the way diabetes is managed. In this new approach, insulin is carried in an ionic liquid comprised of choline and geranic acid. The ionic liquid is then put inside a capsule, which is covered with enteric coating.
The ionic liquid carrying insulin is released when the formulation reaches a more alkaline environment in the small intestine; the enteric coating prevents the degradation by gastric acids in the stomach. Apart from this, the novel formulation is also able to successfully pave through the layer of mucus lining the intestine and the tight cell junctions of the intestine wall, through which large-molecule drugs such as insulin cannot easily pass.
The formulation is reported to be biocompatible and easy to manufacture; it can also be stored for up to two months at room temperature without degrading. Further, the formulation is prepared in a one-step process, which may help in easy scale-up.
The researchers are planning further animal tests as well as long-term toxicological and bioavailability studies to advance the development of this novel approach further.
N4 Pharma's Nuvec - A non-viral adjuvant delivery system for vaccines and cancer treatments
N4 Pharma is developing a non-viral adjuvant delivery system for vaccines and cancer treatments. The novel delivery system termed "Nuvec" is based on silica nanoparticles with differentiated physical and structural properties specifically adapted to carry mRNA – pDNA and other therapeutic proteins.
The silica nanoparticles have unique irregular spikey surface structures (hollow silica spheres covered in thin silica structures) that are coupled with polyethyleneimine. Polyethyleneimine traps and protects the looped structure of nucleic acids (such as mRNA/pDNA) as it travels to the cells.
The Nuvec particle carrying the nucleic acids attaches to the cell membrane and is taken up into the cell through the process of endocytosis. Once Nuvec is inside the cell, polyethyleneimine changes its charge and begins to disassociate from the particle, thus releasing some nucleic acid. The particle spikes then start to disintegrate, releasing more of the nucleic acid into the endosome.
The dissociated polyethyleneimine ruptures the endosome membrane and propels the release of the DNA/RNA into the cytoplasm. The DNA is then free to be taken up into the nucleus where it expresses protein, which is presented on the cell membrane to attract and activate T-cells.
Nuvec is also a natural adjuvant and supports and increases T-cell activation for a strong attack of the cancer cells. As per N4 Pharma, Nuvec is well tolerated and has demonstrated no major toxicology in various in-vitro and animal studies. It is expected that Nuvec will enter a first clinical trial in 2020.
Nestorone/Testosterone Transdermal Gel for Male Contraception
Nestorone/Testosterone transdermal gel, termed NES/T, is a treatment designed to reduce sperm production without affecting libido. The gel is a hormone-based formulation that contains progestogen, which acts on the brain's pituitary gland to suppress sperm production. The gel also contains testosterone to offset a drop in the male hormone caused by progestogen and avoid undesirable side-effects. The replacement testosterone maintains normal libido and other functions that are dependent on adequate blood levels of the hormone. NES/T is applied to the back and shoulders and absorbed through the skin.
A phase II study is currently going on for the novel approach; early trials in humans show that the NES/T is well tolerated with no serious adverse events. As per the study investigators, the approach, if successful, would turn out to be a safe, highly effective and reversible method of male contraception.
Microchips Biotech's implantable drug delivery device
Microchips Biotech is developing an implantable long-acting, reversible contraceptive drug delivery technology. The technology will allow women to individually time their family planning goals and confer exceptional control over the management of their fertility.
The implantable drug delivery device contains levonorgestrel as its key component and is intended to bestow all the benefits of a conventional long-acting, reversible contraceptive product.
Microchips' innovative contraceptive device is designed to provide precise dosing and extended implant duration with a capability of delivering hundreds of therapeutic doses over months or years in a single implant. The device is meant to be operated by the user and includes the flexibility of wirelessly controlling the duration of ovulatory suppression based on individual needs.
The device is currently in the pre-clinical stage and, if successful, may prove to be a game-changing platform in women's health.
References
Wei X, Beltrán-Gastélum M, Karshalev E, et al. Biomimetic Micromotor Enables Active Delivery of Antigens for Oral Vaccination. Nano Lett. 2019;19(3):1914-1921.
Banerjee A, Ibsen K, Brown T, Chen R, Agatemor C, Mitragotri S. Ionic liquids for oral insulin delivery. Proc Natl Acad Sci U S A. 2018;115(28):7296–7301.
Nuvec®. N4 Pharma. Available at: https://www.n4pharma.com/nuvec/. Accessed on: 09 February 2020.
Ilani N, Roth MY, Amory JK, et al. A new combination of testosterone and nestorone transdermal gels for male hormonal contraception. J Clin Endocrinol Metab. 2012;97(10):3476–3486.
Major step for implantable drug-delivery device. MIT News. Available at: http://news.mit.edu/2015/implantable-drug-delivery-microchip-device-0629. Accessed on: 09 February 2020.
Related Reading:
Recent Innovations in the Field Of Drug Delivery
Author Biography
Neeta Ratanghayra is a freelance medical writer, who creates quality medical content for Pharma and healthcare industries. A Master's degree in Pharmacy and a strong passion for writing made her venture into the world of medical writing. She believes that effective content forms the media through which innovations and developments in pharma/healthcare can be communicated to the world.
Register as Visitor to CPhI China 2020!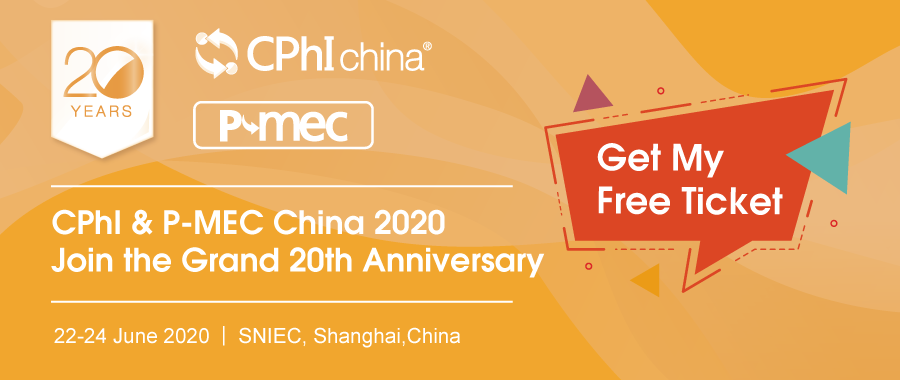 -----------------------------------------------------------------------
Editor's Note:
To become a freelance writer of En-CPhI.CN,
welcome to send your CV and sample works to us,
Email: Julia.Zhang@ubmsinoexpo.com.