The Biological Center of the Ministry of Science and Technology pointed out, at a press conference held on Feb. 15 by the Joint Defense and Control Mechanism of the State Council, that Chinese medical researchers have selected 5,000 drugs that may be effective from more than 70,000 drugs, and screened 100 drugs at the cell level to carry out in vitro tests. At present, they have focused on Chloroquine, Favipiravir and Remdesivir (Figure 1). A spokesman for the Biological Center of the Ministry of Science and Technology indicated that some drugs have shown good curative effects in clinical trials and stressed that Chloroquine, as a drug for sale, is safer.
Figure 1 Challenge Contest "Top Three" of "Specific Medicines" against Novel Coronavirus Pneumonia?
From the above reaction, it can be seen that the previous stage of novel coronavirus pneumonia's "specific medicine" competition basically presented the top three - "Chloroquine", "Favipiravir" and "Remdesivir". Moreover, according to the Ministry of Science and Technology, more chips may be placed on Chloroquine in the 1/3 competition.
Chloroquine is a drug that has been used in China for over 70 years. It began to be used as antimalarial in the 1940s, and has been successively applied to rheumatoid arthritis, extraintestinal amoebiasis, connective tissue diseases, light sensitive diseases (such as sun erythema) and other diseases. Chinese scientists have previously reported the anti-novel coronavirus pneumonia activity of Chloroquine in Cell Research under Nature, which has verified in vitro that Chloroquine can effectively control Novel Coronavirus (2019-nCoV). In an effort to encourage relevant enterprises to participate in epidemic prevention and control, Chinese scientists applied for relevant patents for this indication.
The structure of Chloroquine is shown in Figure 1. Its key parent nucleus is quinoline replaced by a chlorine atom. The author found through the inquiry of drug molecular structure that besides chloroquine, there are also drug molecules containing this kind of parent nucleus: Hydroxychloroquine, Quinacrine, Quinacrine mustard, Piperaquine, etc. However, it is found in literature research that this kind of structure also has great similarity in activity, and most of them have antimalarial effect. However, whether it has similar activity against novel coronavirus pneumonia is worth a try if conditions permit.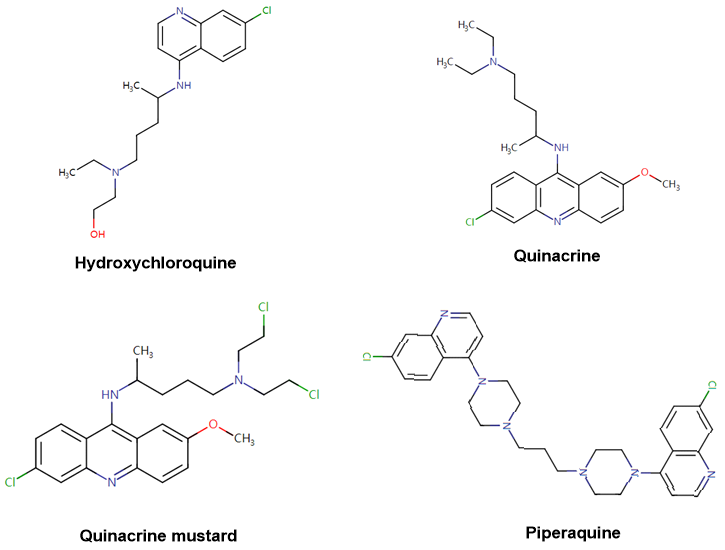 Figure 2 Drug Molecules Containing "Chloroquine" Parent Nuclei
Favipiravir itself is an influenza drug in the "Top Three" and has been used in the treatment of influenza a (including bird flu and influenza a (H1N1) and Ebola virus infection. The clinical results of Favipiravir revealed in this release show that Favipiravir currently undergoes clinical trials in Shenzhen, with 70 patients (including the control group) enrolled. Preliminary clinical results display obvious curative effect and low adverse reactions. On the 3rd to 4th days after treatment, the negative conversion rate of viral nucleic acid in the medication group was significantly higher than that in the control group, which is also a drug worth the wait.
In addition, Remdesivir, one of the "top three" players, must already be familiar to everyone. Its so-called "people's hope" has been placed with great hope. For the first time in China, by "imitating" it, BrightGene Medicine has also realized the "three rises in a row" of its stock. Recently, Hainan Haiyao and the team of University of Science and Technology of China have also reported on the successful development of Remdesivir-related preparations and technologies. In other words, with the success of clinical trials of pharmaceuticals, the supply of Remdesivir has been greatly guaranteed.
The press conference held by the joint defense and control mechanism of the State Council is still very inspiring, giving hope to people waiting for novel coronavirus pneumonia's "specific medicine". As a spokesman for the Ministry of Science and Technology said, among the three "specific medicines" in the initial competition, Chloroquine, which is already commercially available, may have more advantages in terms of safety, and Chloroquine also shows an edge in terms of domestic supply. However, in the next 1/3 competition, any one of Chloroquine, Favipiravir and Remdesivir, that wins out to become the final "magic medicine", will amount to be a big victory against novel coronavirus pneumonia! In addition, there are dozens of other drugs taken in clinical research on novel coronavirus pneumonia in the near future. It is worth looking forward to whether there will be "dark horses" to fight their way out in the future.
References:
http://www.chinanews.com/sh/2020/02-15/9092318.shtml
Remdesivir and chloroquine effectively inhibit the recently emerged novel coronavirus (2019-nCoV) in vitro,2020
https://www.accessdata.fda.gov/drugsatfda_docs/label/2019/009768Orig1s051lbl.pdf
Register as Visitor to CPhI China 2020!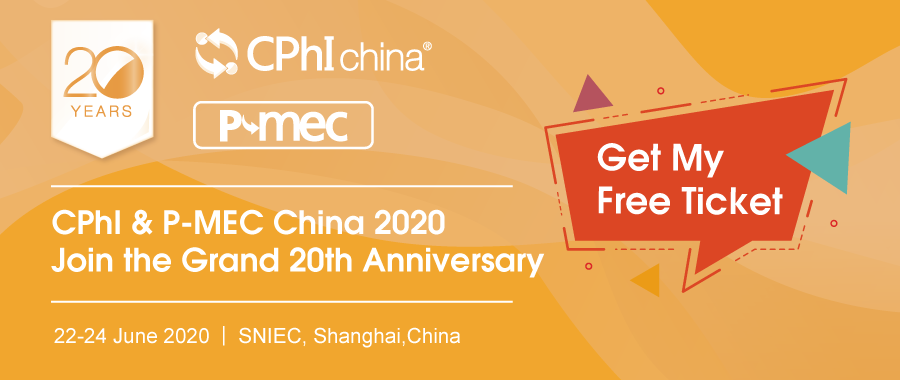 -----------------------------------------------------------------------
Editor's Note:
En-CPhI.CN is a vertical B2B online trade platform serving the pharmaceutical industry,
for any copyright disputes involved in the reproduced articles,
please email: Julia.Zhang@ubmsinoexpo.com to motify or remove the content.